Our Story
The way we met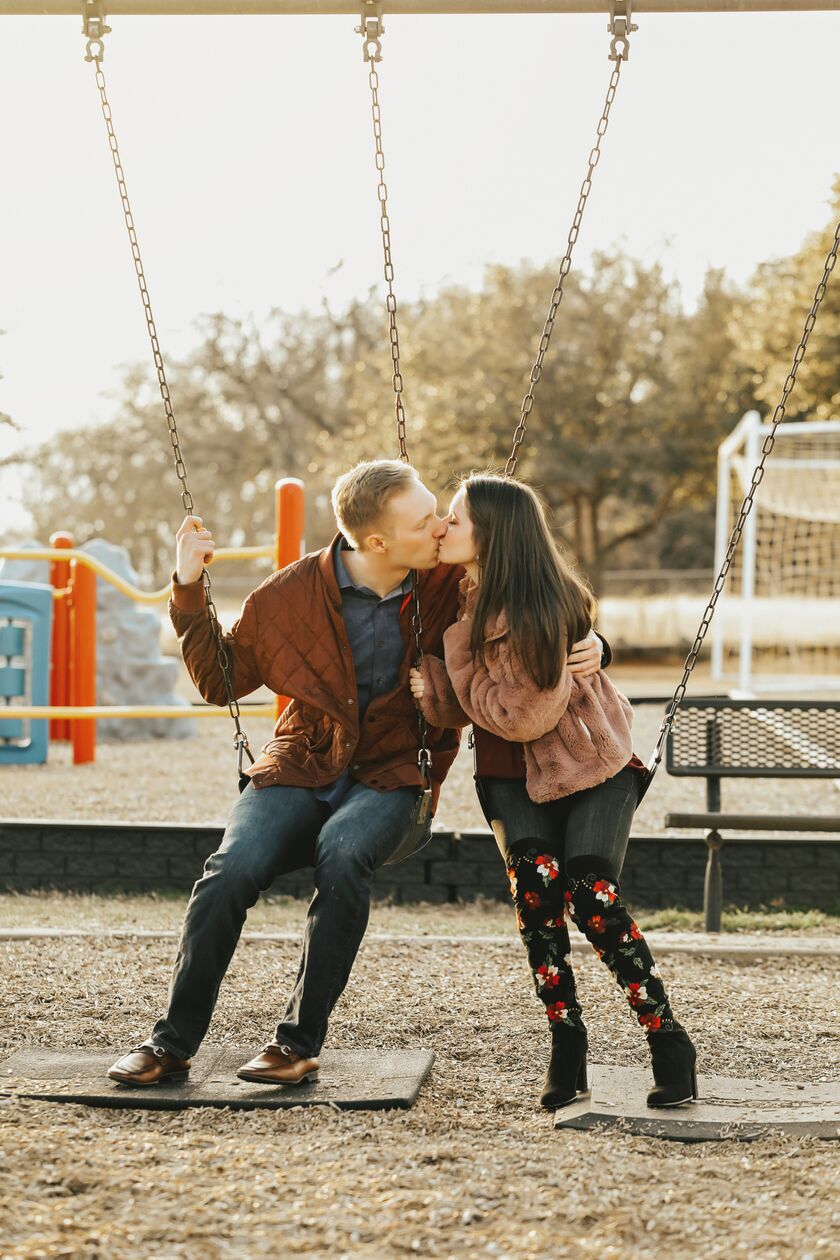 It seemed like just yesterday Connor asked me to the homecoming dance for Flower Mound High School. Who knew that after being high school sweethearts we would continue our courtship through college three hours apart from one another. Connor in Stillwater, OK at Oklahoma State and I in Fayetteville, AR at the University of Arkansas. Once we graduated we both moved to Memphis, TN for our jobs. Connor accepted a position with Ford Motor Company and I accepted a position at St. Francis Hospital. In January 2019, Connor and I returned HOME, Flower Mound, TX and he proposed to me at the Liberty Elementary schoolyard park on the swings. This was a place we would escape to when we were in high school, return back to when we visited home from our college visits and now we can say on our engagement day. We are so excited to start this next chapter in our life and I'm so happy I can share it with you all on our awesome wedding website.
Our Engagement Dinner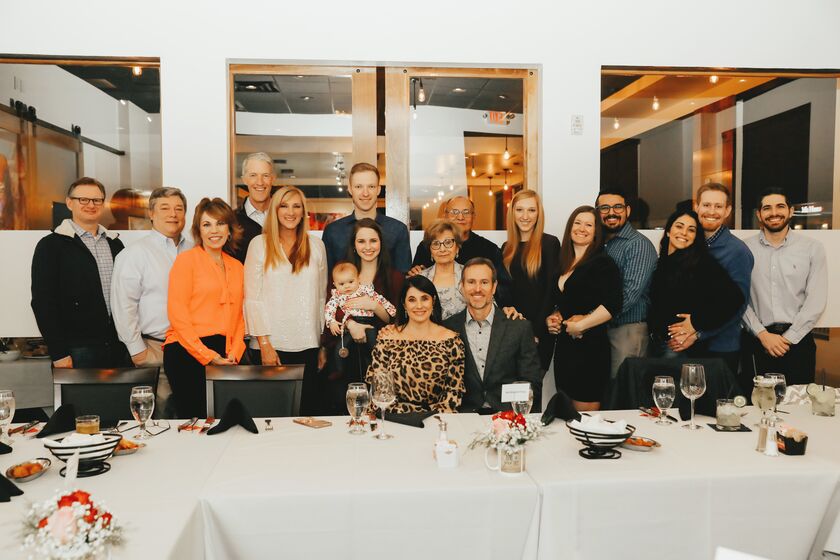 Saturday, January 26, 2019
6:00 PM
Carvao Prime Brazilian Steakhouse
2401 Lakeside Pkwy, Flower Mound, TX 75022, USA
Our two families joined together to surprise us on this wonderful day.
The Wedding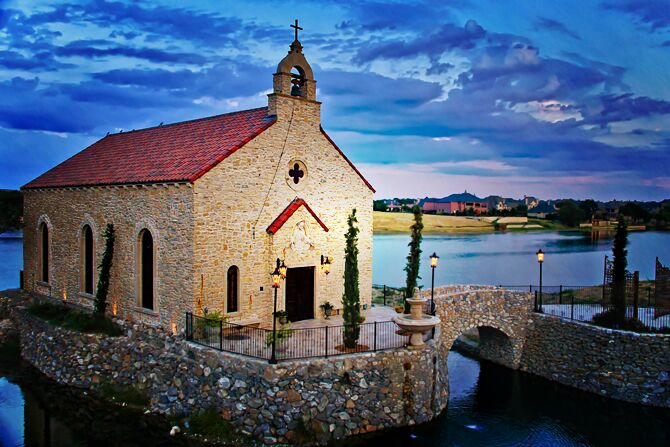 Saturday, October 26, 2019
7:00 PM
Attire: Formal
Ceremony
Bella Donna Chapel
401 Adriatic Parkway, McKinney, TX 75070, USA
Reception
Stonebridge Ranch Country Club
5901 Glen Oaks Drive, McKinney, TX, USA
Cocktail hour to immediately follow the ceremony

Stonebridge Ranch Country Club
Da Girls
My sista's from different mr's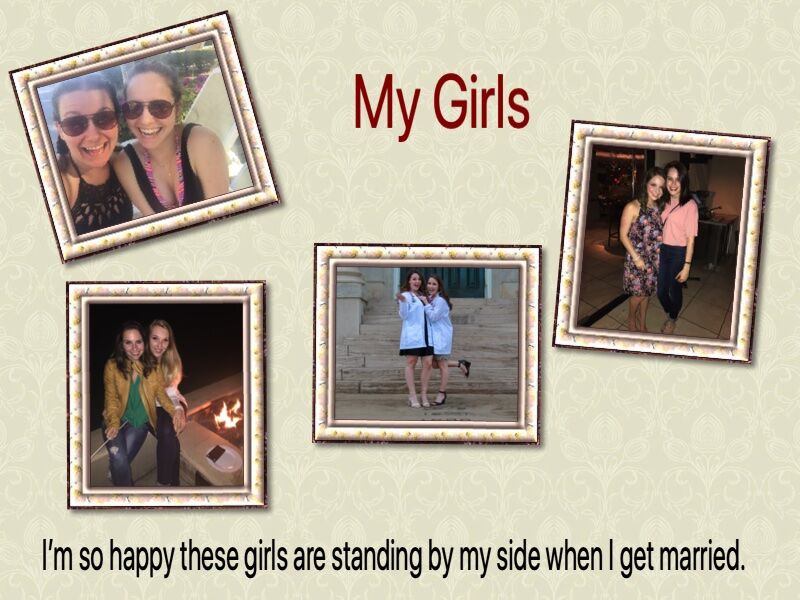 These beautiful ladies have been such an integral part of my life. I can't imagine them not being by my side. From my sister to my new sister to my high school bestie/college nursing sister to my college roommate sister.... they are the best!
Jessica Ram
Megan Cox
Hannah Owen
Kenzie Harp
Bridal Attendant's and Flower Girls
The Bridal Attendants
Isabella, Nicole and Melissa
The Flower Girls
Samantha and Jade
All the attendants are cousins of the bride. Samantha is a cousin and Goddaughter to the bride and Jade is the brides niece.
The Guys
Da Guys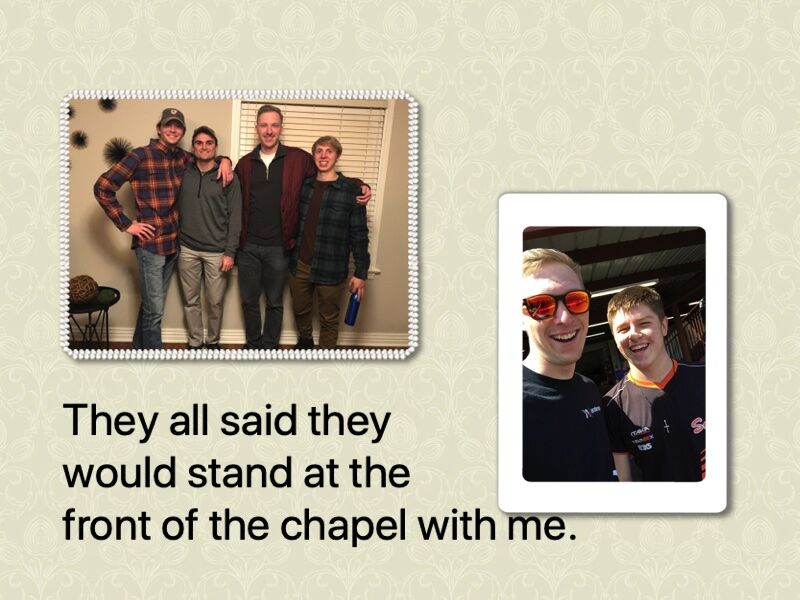 These aren't just "The Guys", these are "My Guys"! It was easy asking these fine gents if they would do me the honor of being in our wedding, they are all so awesome. I can't wait to get together with all of them at once, good times will be had for sure. Girls we are gonna give you a run for the money when you see us all decked out!
Matt Thibodeaux
Colby Cox
Austin Wilkins
Derek Martin
Hashtag all photos
#ItsWagnerTime